MÁQUINAS AGRÍCOLAS OMBÚ S.A.
Máquinas Agricolas OMBÚ S.A. was founded in December 1990, in an building located in the heart of the city of Las Parejas. Starting in 1993, the company began to position itself very strongly in the local market, with the brand's flagship product: self-unloading hoppers.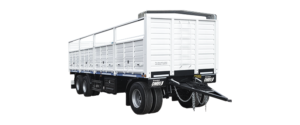 SALES CATALOGUE OF ASSORTED MACHINERY AND CARGO UNITS
¡Consultá hoy mismo!

Una buena oportunidad.

Excelente oportunidad.
SALES CATALOGUE OF NEW PRODUCTS
Equipos adaptables a cualquier marca y modelo de cosechadora. Modelos hasta 20 surcos a 52.5cm transformable a 16 a 70cm. Safes de Seguridad por hileras y zafe independiente para el sinfín. Alto rendimiento incluso en maíces volcados.